New pre-training track starts to take shape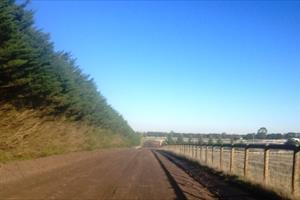 Ground has been broken at Mark Kavanagh's property Marbellesa Park where a new project is underway to establish a pre-training facility which will complement the existing spelling operation.
A sand track of around 2400m will encompass a large part of the picturesque property enabling horses to be pre-trained in this idyllic environment prior to their arrival at Flemington.
The earth works will also include a refurbished dam with increased capacity to further drought proof the property.
[24/06/2013]